BZ model column mounted jib crane:

BZ model column mounted jib crane(Pillar crane) is a small and medium-speed lifting equipment developed recently, it includes crane arm, support pillar and wirerope electric hoist. It has characteristics of unique structure, safe and reliable operation, high efficiency, energy saving, time saving,effort saving and flexibility.
The column mounted jib crane can be operated under three-dimensional environment. It is superior in the cases of short distance,concentrated lifting.
This column mounted jib crane is widely used at various sites for various trades.
The capacity: 0.25T, 0.5T, 1T, 2T, 3T, 5T.
Max. working range: 2m~6m.


The frame of BZ model column mounted jib crane: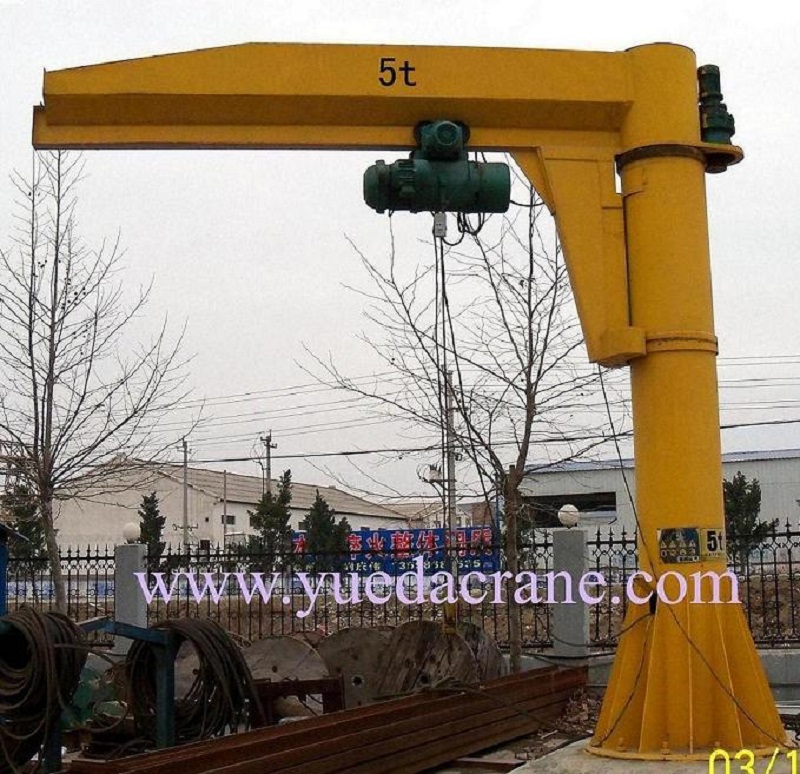 The general drawing of column mounted jib crane: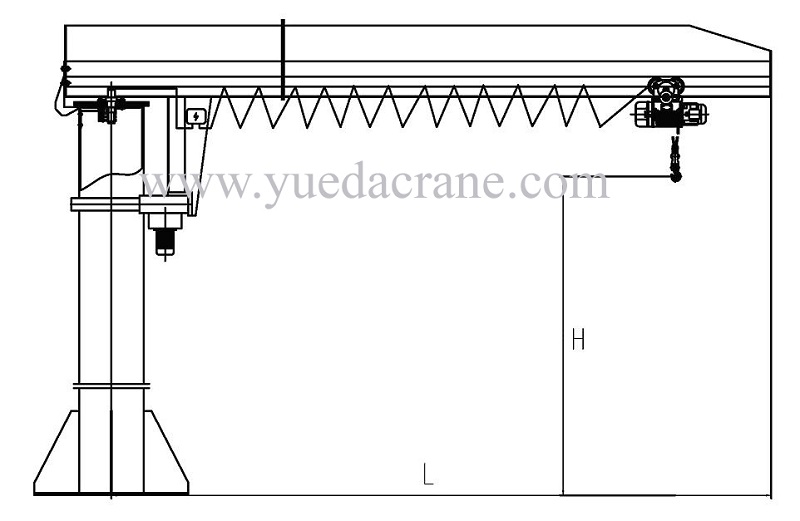 The general technical details table of column mounted jib crane:
Capacity

Ton

0.25

0.5

1

2

3

5

Beam length

mm

2000~6000

Lifting height

mm

2000~6000

Lifting speed

m/min

8; 8/0.8

Travelling speed

m/min

10; 20

Turning speed

r/min

0.76

0.69

0.6

0.53

0.48

0.46

Turning degree

degree

360°

Drive type

Motor driven for all motions

Duty Class

A3

Power source

380V, 50HZ, 3 phase (or other standard)

Working temperature

-20~40℃

Control model

Pendant pushbutton control or remote control
If you need this type jib crane, please tell us below details:
1. The lifting capacity that you need(ton)
2. The arm length that you need(m)
3. The lifting height from ground to hook center(m)
4. The power source standard(Voltage= V, 50/60Hz, 3phase)
Please send your requirements to Email: info@yuedacrane.com