JM model double drum electric winch:

JM model double drum electric winch has slow pulling speed, it has two rope drum, it is used for hoisting and unloading the weight materials, such as all kinds of large and middle concrete constructure of steel, installation and disassembly of mechanical equipment. it is suitable for construction and installation engineering of constraction, mining area, factory and so on.
The standard capacity of double drum electric winch as follows: 2x1ton, 2x2ton, 2x3ton, 2x5ton, 2x8ton, 2x10ton, 2x15ton, 2x20ton, 2x25ton, 2x30ton.
The frame of
JM model double drum electric winch: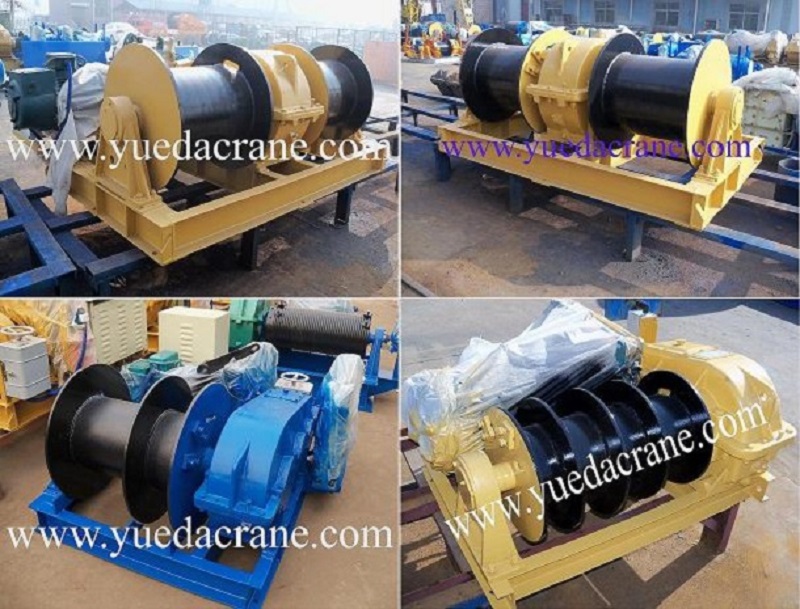 If you need this type electric winch, please tell us below details:
1. The lifting capacity that you need(ton or KN)
2. The Max. rope length on rope drum(m)
3. The power source standard(Voltage= V, 50/60Hz, 3phase)

Please send your requirements to Email: info@yuedacrane.com