1. SL model manual drive overhead crane is single girder overhead crane, the all motions are drived by hand, it is used in the place that no power source.
2. This overhead crane (bridge crane) is characterized by more reasonable structure and higher strength steel as a whole, the main beam is made by I-beam or box frame steel beam, the end carriages are made by C-section beam.
3. This overhead crane (bridge crane) is used together with chain hoist as a complete set.
4. The capacity from 1ton to 10 tons. The span from 5m to 14m, the working grade is A1-A3. Working temperature within -25 to +42 centigrade.
5. This overhead crane (EOT crane) is prohibited to use in the combustible, explosive to corrosives environment.
.
The frame of single beam manual drive overhead crane: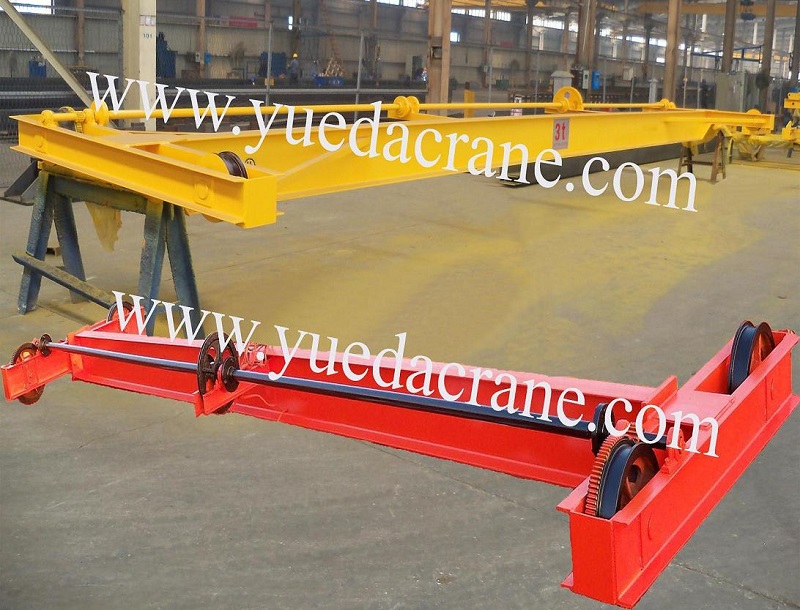 The drawing of this type manual drive overhead crane: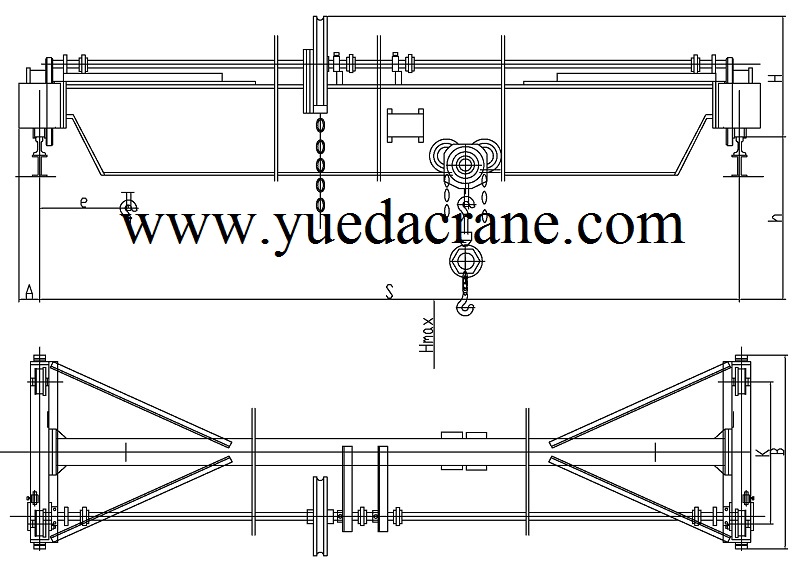 The technical table of this overhead crane:
Capacity (t)

1

2

3

5

10

Lifting height (m)

3~10

Duty class

A1~A3 (Light duty)

Travelling speed (m/min)

Crane

5.2

5.2

5.2

4.3

4.3

Trolley

5.3

5.9

4.7

4.7

4.2

Width of rail top

37~51mm
If you need this type single beam manual drive overhead crane, please tell us below details:
1. The lifting capacity that you need?(ton)
2. The span that you need?(The distance of wheel to wheel center)
3. The Max. lifting height from ground to hook center?(m)